The 2018 Big Spring Event Recap
Whether you bought an event ticket, a raffle or auction item, donated an item or service or donated your money or time, or helped in any way to make the 2018 Big Spring Event a success — we THANK YOU!!!
Together, we did it…you helped us raise…$155,000. 
That's $155,000 
net
 dollars – after all expenses paid – to directly support the Legacy Guild Scholar's program, which provides college scholarships for students in Lyons Township District 204 who have lost a parent.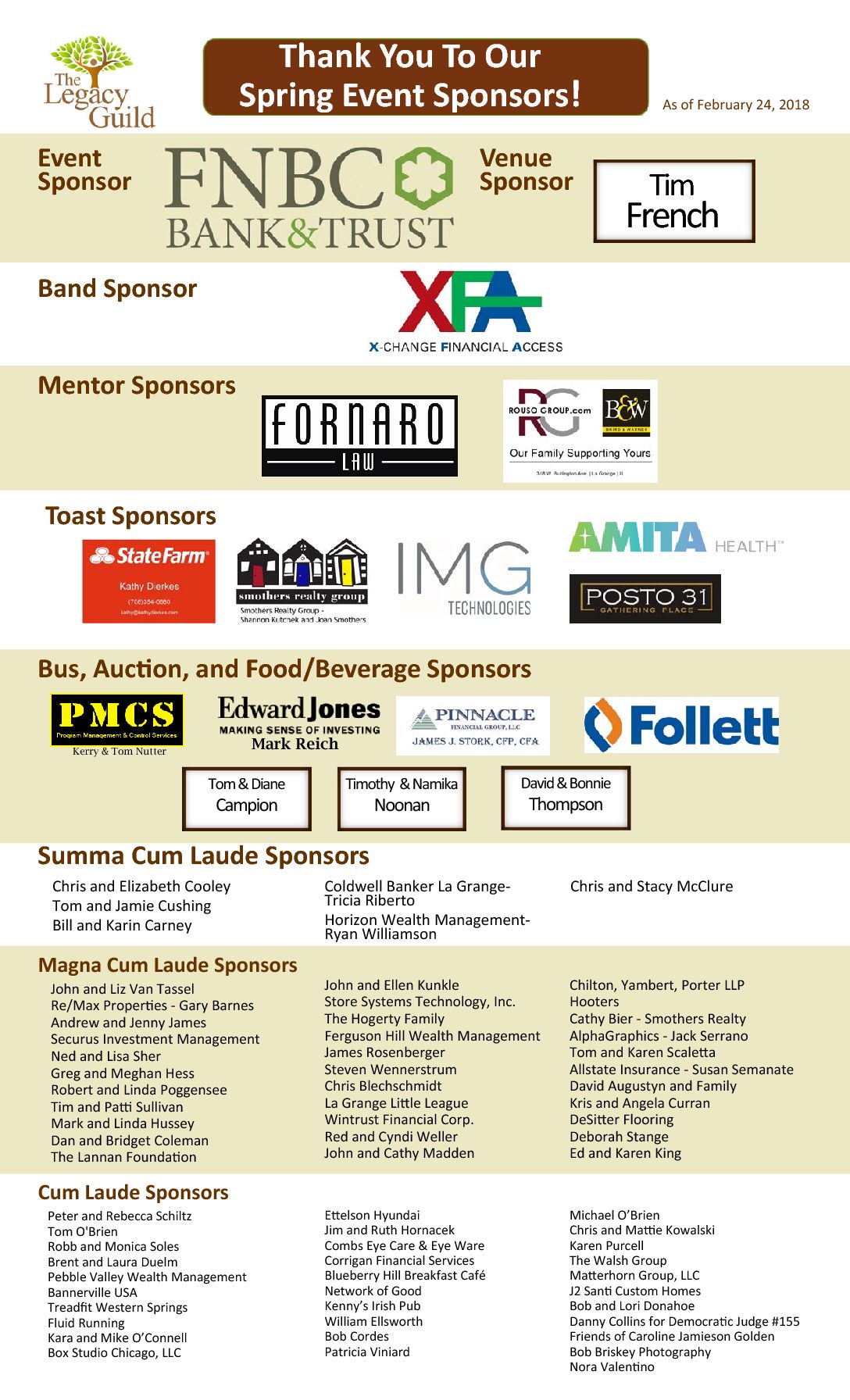 Thanks also to our Event Chairman, Tom Cushing, our Sponsorship Chairman, Red Weller, our Sponsorship Committee, Bob Bock, Jim Stork, Andrew James, Mike Lannan, Tim Sullivan, Ryan Williamson, Ned Sher, John Madden and Sean Whalen, our Auction Coordinator, Ryan Williamson, our Venue Committee, Ed Carr and Russ Robert, our Operations Coordinator, Jim McNicholas, Tom Zagara and assisted by Bob Brogan, our Video Creator, Jim Kelly, our Program Editor, Troy Kimberling, our Auctioneer, Steve Palmer, and our Transportation Coordinator, Scott Johnson. Thank you, gentlemen!