The Legacy Circle
The Legacy Guild was born out of a need to assist young individuals that have lost a parent.  Many often wonder how they can offer their love and support under these tragic circumstances.  It's our honor to introduce The Legacy Circle, designed for grieving families and community members to honor their lost loved one(s) while looking to the future for their children.  The Legacy Circle offers our community a personalized space for relatives and friends to honor those they have lost.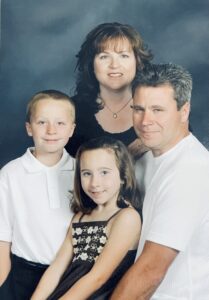 George V. Harris passed away on October 11, 2018, at age 50 after losing a battle to ALS.  George was the proud father of Jeremy and Nicole and husband to Linda.  George went to work for an HVAC company right after high school, over time developing the skills to specialize in servicing large commercial equipment. George successfully started his own HVAC company, working hard but still always finding time for his friends and family.  As his family notes, "If there was a problem or crisis, he was the first to roll up his sleeves and help."  The education of his children was very important to George and the mission of the Legacy Guild aligns well with his values and hopes for his own children.  Those who loved George wanted to honor his memory by seeking to help those kids who have faced the challenge of losing a parent.  Through the generous donations of those close to him, to date, those giving to honor the legacy of George Harris will support 50 Legacy Guild scholarships.
Click here to donate in memory of George.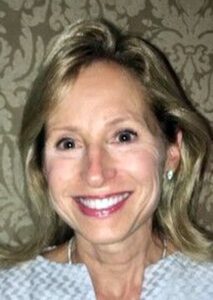 Christina Morkin loved.
Each day she lived was a beautiful blessing. She knew it and anyone who had the chance to know her knew it too. It was Christy's ability to keep herself together even when life fell apart and her undying gratitude for every sunny morning walk, rainy afternoon day spent on the porch, and nighttime meals all shared with the friends and family amidst life's incessant strains and pains that made her entire existence incomparable and almost inconceivable to those who surrounded her. In such poise, confidence, and captivating warmth, Christy emitted relief out into the world. She made it all look so easy: managing the schedules of five incredibly different children, not just maintaining but strengthening the love in her marriage throughout every tough decision regarding their family's lives and futures, thanking God for the goodness in all the craziness rather than begging Him to ease up on her. Christy was everyone's guardian angel before she'd even passed. She made every effort to share her miraculous love on earth so that it'd never have to die when she left for heaven. Christy loved and Christy loves.
Click here to donate in memory of Chris.